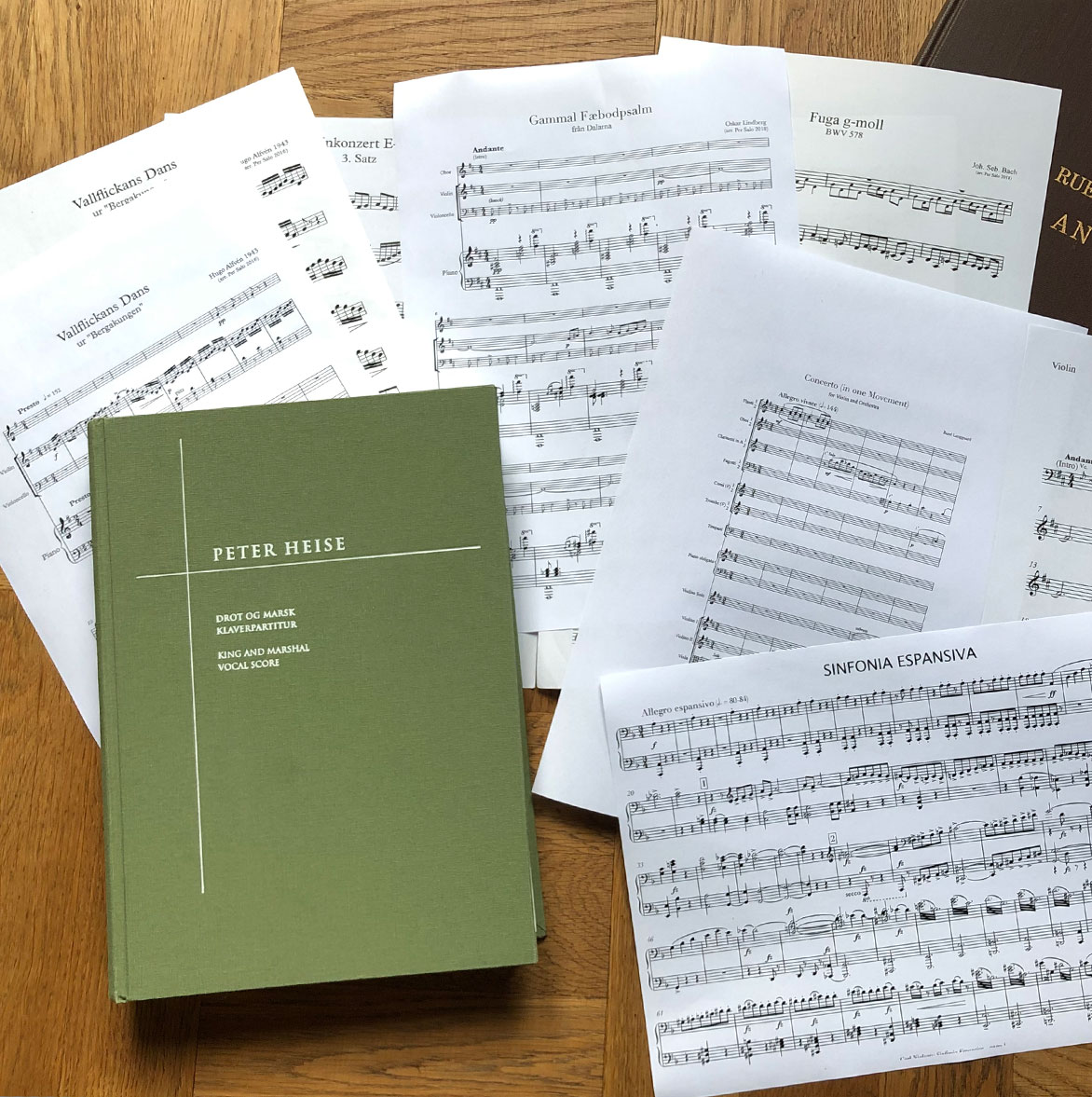 In addition to his activities as a pianist Per Salo is a very active arranger. Over the years he has rearranged a large number of classical works. He has rescored symphonic works and piano pieces into chamber music, turned chamber music into pieces for solo instrument and orchestra, symphonic scores into piano scores and many other combinations.
And with his long experience as a musician he considers it a natural and logical part of his own musicianship to create scores that honor all the intentions of the composer but at the same time meet the demands and wishes of a professional player. He is very conscious of the important role the layout of the music plays in generating a visual impression that matches the style of a given piece and the time in which it was composed. For example appear music printed today quite different from music printed in the mid-19th century. The best music engravers of the time knew how to make scores look beautiful but even how to engrave the scores in an organic natural way making the music easier to read – as opposed to the computer-generated scores of our time. This work Per Salo finds very important; his own long experience as a pianist has proven to him the importance of playing from only the best possible scores.
One of Salo's big projects has been the complete violin sonatas of Danish early 19th century composer Friedrich Kuhlau. These sonatas existed only in old prints or manuscripts that were virtually impossible to read making the music very hard to perform. Therefore Salo has created a complete printed edition of the 8 sonatas that Duo Åstrand/Salo resently recorded on cd. The scores have been published by Edition S, Copenhagen
In collaboration with The Royal Danish Library Salo has even created new piano scores of the Danish operas "Antikrist" by Rued Langgaard and "King and Marshal" by Peter Heise and of Carl Nielsen's Flute Concerto. His latest project is a 4-hand edition of Sinfonia Espansiva by Carl Nielsen, based on the composer's own manuscript that can be found in The Royal Danish Library.